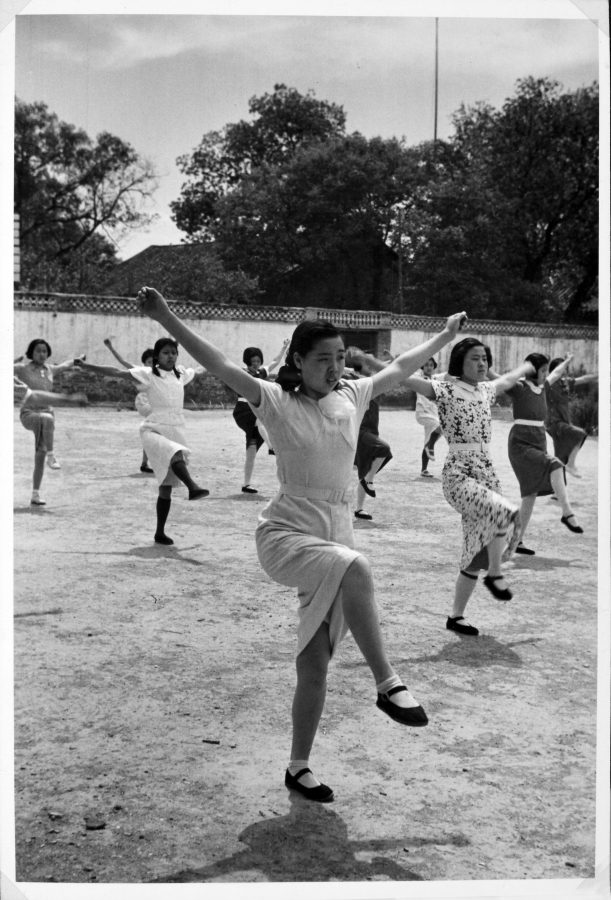 Description
Students at the Peking Jiyu Gakuen School engaging in calisthenics.
From a collection of staged photographs produced under the title "Life at a Girls School in Peking", and produced at the Peking Jiyu Gakuen in Japanese-occupied Beijing. The original caption reads: "Some graduate of the Jiyu Gakuen were sent to Danmark [sic] in order to study the gymnastics, and now the Chinese girls are given the new type of physical training in China [sic]". "Danish gymnastics" was a form of mass athletic exercise popular in Europe in the inter-war period.
Date

circa 1940

Artist/Creator

Anon (possibly Horino Masao 堀野正雄)

Medium

Photograph


Theme

Case Studies

Keywords
Further information
Further Reading
Hans Bonde, "Gymnastics as a rite of passage: Danish gymnastics 1920-50", Young 2.4 (1994): 17-35.
Source
Source Reference Details
CN 11/11
Permissions/Acknowledgements
The National Archives
COTCA Identifier
TNA-0015