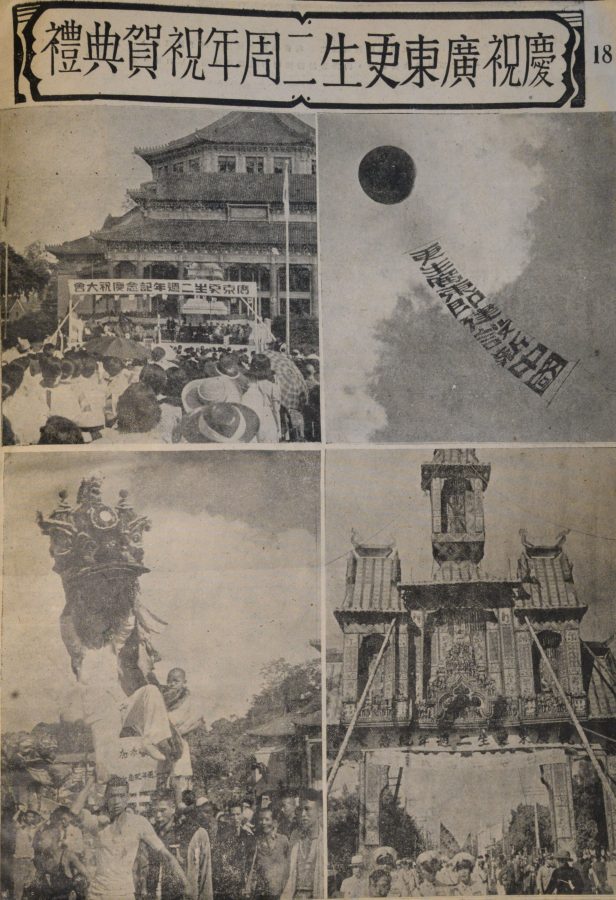 Description
Images of celebrations marking the anniversary of the fall of Guangzhou to the Japanese.
Celebratory ceremony marking the second anniversary of Guangdong's 'rebirth'
This series of photographs is taken from Huanan huabao (South China graphic) 2.6 (1940), and shows celebrations to mark the second anniversary of what the Japanese referred to as the "rebirth" of Guangzhou (i.e., the fall of Guangzhou) in October 1938. Note the prominence given to the Sun Yat-sen Memorial Hall, as well as the use of "folk" forms of cultural expression.
Date

December 1940

Artist/Creator

Anon

Medium

Book / Published Material


Theme

Case Studies

Keywords