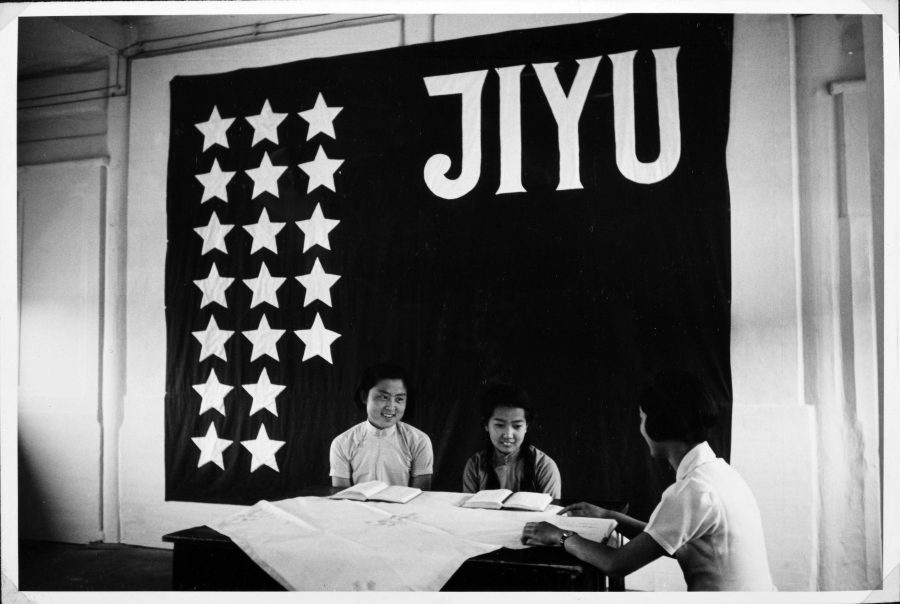 Description
Two Chinese school students take lessons in Japanese beneath the flag of the Peking Jiyu Gakuen.
A young Japanese teacher is instructing in Japanese
From a collection of staged photographs produced under the title "Life at a Girls School in Peking", and produced at the Peking Jiyu Gakuen in Japanese-occupied Beijing. The original caption reads: "This instructor is not very much older than 20 years old [sic]".
Date

circa 1940

Artist/Creator

Anon (possibly Horino Masao 堀野正雄)

Medium

Photograph


Theme

Case Studies

Keywords
Further information
Source
Source Reference Details
CN 11/11
Permissions/Acknowledgements
The National Archives
COTCA Identifier
TNA-0007