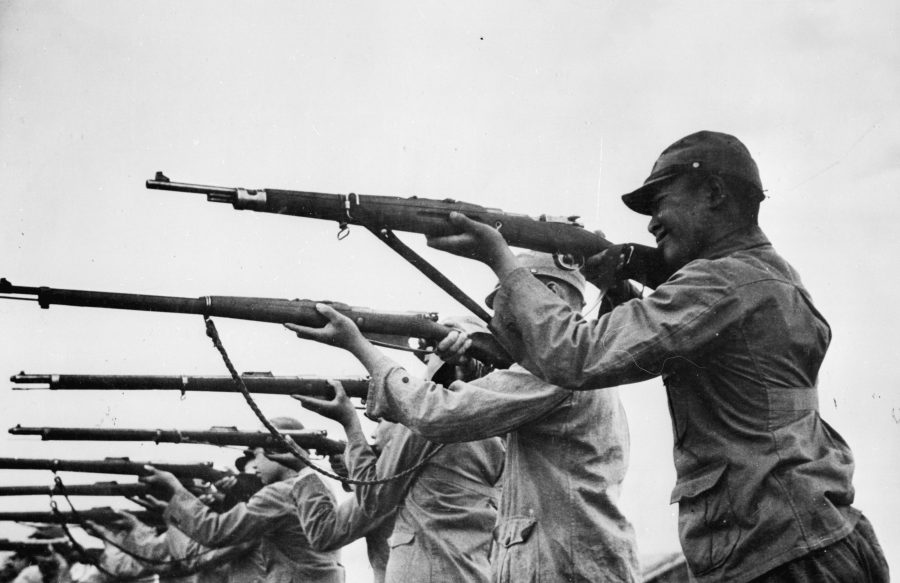 Description
RNG soldiers during rifle practice as part of the Rural Pacification campaigns.
Photograph of RNG army recruits engaged in rifle practice, possibly as part of the Rural Pacification (qingxiang) campaigns.
Date

circa 1942

Artist/Creator

Anon

Medium

Photograph


Theme

Case Studies

Keywords
Further information
Source
Source Reference Details
HU 073377
Permissions/Acknowledgements
Imperial War Museum (Foreign Office Political Intelligence Department Second World War Photograph Library).
COTCA Identifier
IWM-0005