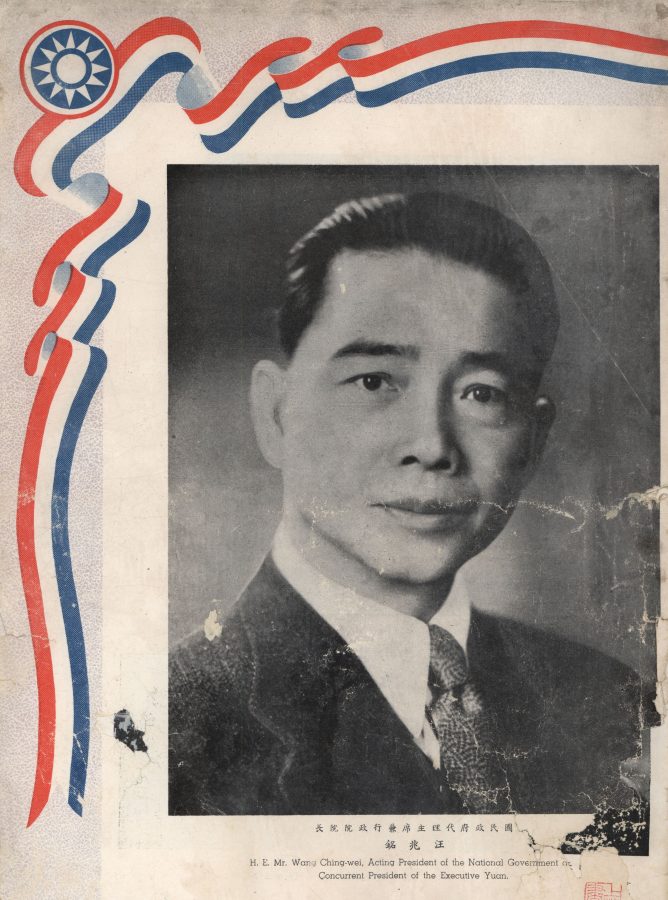 Description
Cover image of a bilingual (Chinese and English) pictorial produced by the RNG Ministry of Publicity to celebrate the return to the capital of Wang Jingwei in the spring of 1940.
This supplement was published by the Ministry of Publicity (Xuanchuanbu) on the very day that Wang Jingwei officially "returned" to Nanjing to take up the reins of government under Japanese occupation. The symbols attached to this image (e.g., the KMT "white sun" ensign, and the colours of the ROC flag) suggest a "return" to pre-war norms. The presence of the Japanese is not so much as mentioned here.
Date

30 March 1940

Artist/Creator

Xuanchuanbu (Ministry of Publicity) 宣傳部

Medium

Book / Published Material


Theme

Case Studies

Keywords
Further information
Further Reading
Jeremy E. Taylor, "Republican personality cults in wartime China: contradistinction and collaboration", Comparative Studies in Society and History 57.3 (July 2015): 665-693.
Source
Source Reference Details
Modern Documents Reading Room
Permissions/Acknowledgements
Shanghai Library
COTCA Identifier
SL-0001