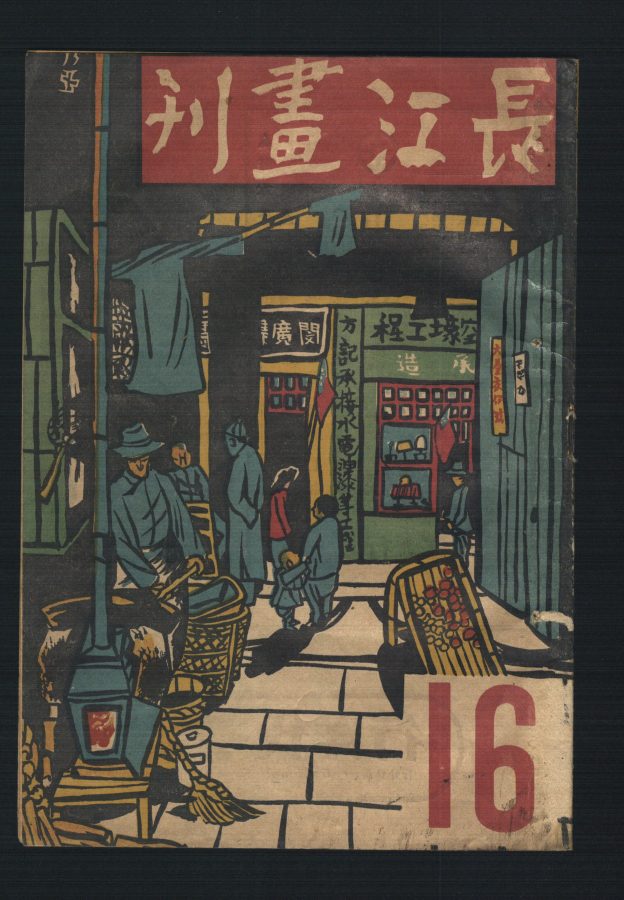 Description
A New Year's street scene used for the cover of the January 1945 issue of Changjiang huakan.
Changjiang huakan (Yangtze Pictorial) cover, January 1945
This cover image is taken from Changjiang huakan (Yangtse Pictorial) 16 (January 1945), a Wuhan-based pictorial. The image was by Noa Miura, a prolific Japanese illustrator attached to the Japanese military's Press Corps (Hōdōbu), and a founding member of the official China Cartoon Association (Zhongguo Manhua Xiehui) in occupied China.
Date

January 1945

Artist/Creator

Noa Miura 三浦乃亜

Medium

Book / Published Material


Theme

Case Studies

Keywords
Further information
Further Reading
Jeremy E. Taylor, "Cartoons and Collaboration in Wartime China: The Mobilization of Chinese Cartoonists under Japanese Occupation", Modern China 41.4 (2015): 406-435.
Source
Source Reference Details
(Library) 2991.1 7352
Permissions/Acknowledgements
Hoover Institution
COTCA Identifier
HI-0008