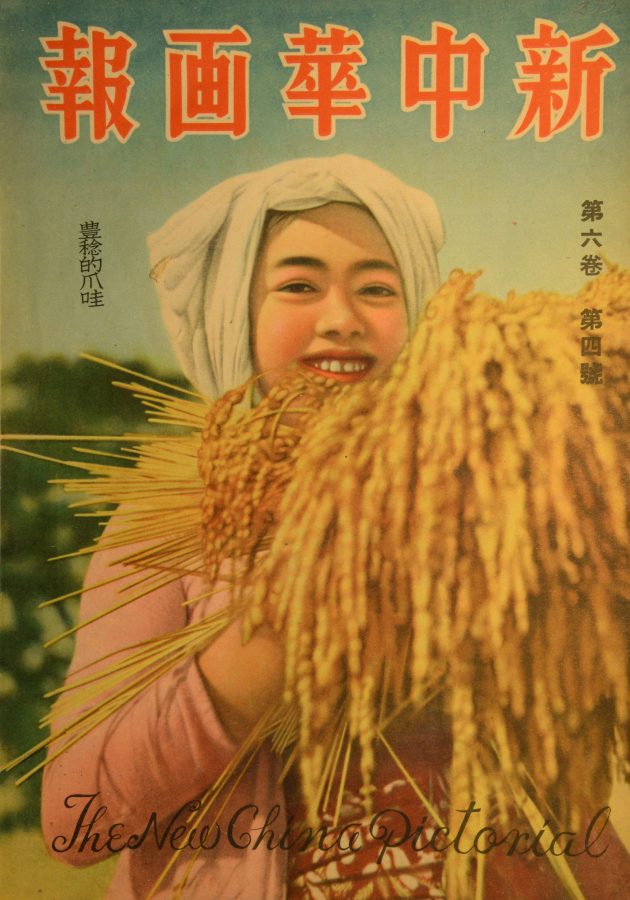 Description
Cover of the New China Pictorial for April 1944.
Xin Zhonghua huabao (New China Pictorial) cover, April 1944
This cover from the Xin Zhonghua huabao (New China Pictorial) 6.4 (April 1944) shows an image of an unnamed Javanese woman harvesting rice. Harvesting had been a common theme of propaganda in areas conquered by the Japanese (including Manchukuo and China) since at least the early 1930s. The New China Pictorial was a bilingual (Chinese-English) magazine published from 1939 through 1944 in Shanghai by the occupation journalist Wu Linzhi for distribution in China and throughout Southeast Asia. This magazine employed cover images of women from areas of Southeast Asia that had been occupied by Japan with increasing regularity over the course of 1943 and 1944, having previously focused on Chinese film celebrities.
Date

April 1944

Artist/Creator

New China Pictorial

Medium

Book / Published Material


Theme

Case Studies

Keywords
Further information
Further Reading
Ethan Mark, Japan's Occupation of Java in the Second World War: A Transnational History (London: Bloomsbury, 2018).
Source
Source Reference Details
Asian Reading Room
Permissions/Acknowledgements
Library of Congress
COTCA Identifier
LOCNCP-0008